• In 1995 Alan Corry was asked to provide music for a concert in aid of Tor Bank Special School, Dundonald, to raise funds for the school and also raise public

awareness of the school's role in the community. Alan made contact with a number of friends from various brass bands in the greater Belfast area and in September 1995 a group of approximately thirty amateur musicians performed for the first time as "Festival Brass", with Alan as their conductor. The concert, originally intended to be a one off performance, was a resounding success and a number of requests were received for Festival Brass to perform again. The members, encouraged by the success of this venture, decided to continue for the benefit of those in need. The band has raised funds in excess of £200k for various charities.

• Festival Brass now perform on average six times a year, and have shared the stage with many well known artists such as West End stars Jeff Leyton (Les Misérables), Joanna Ampil (Les Misérables), Alex Sharpe (Miss Saigon), Carmen Cusack and our very own Peter Corry.
• Festival Brass have also been able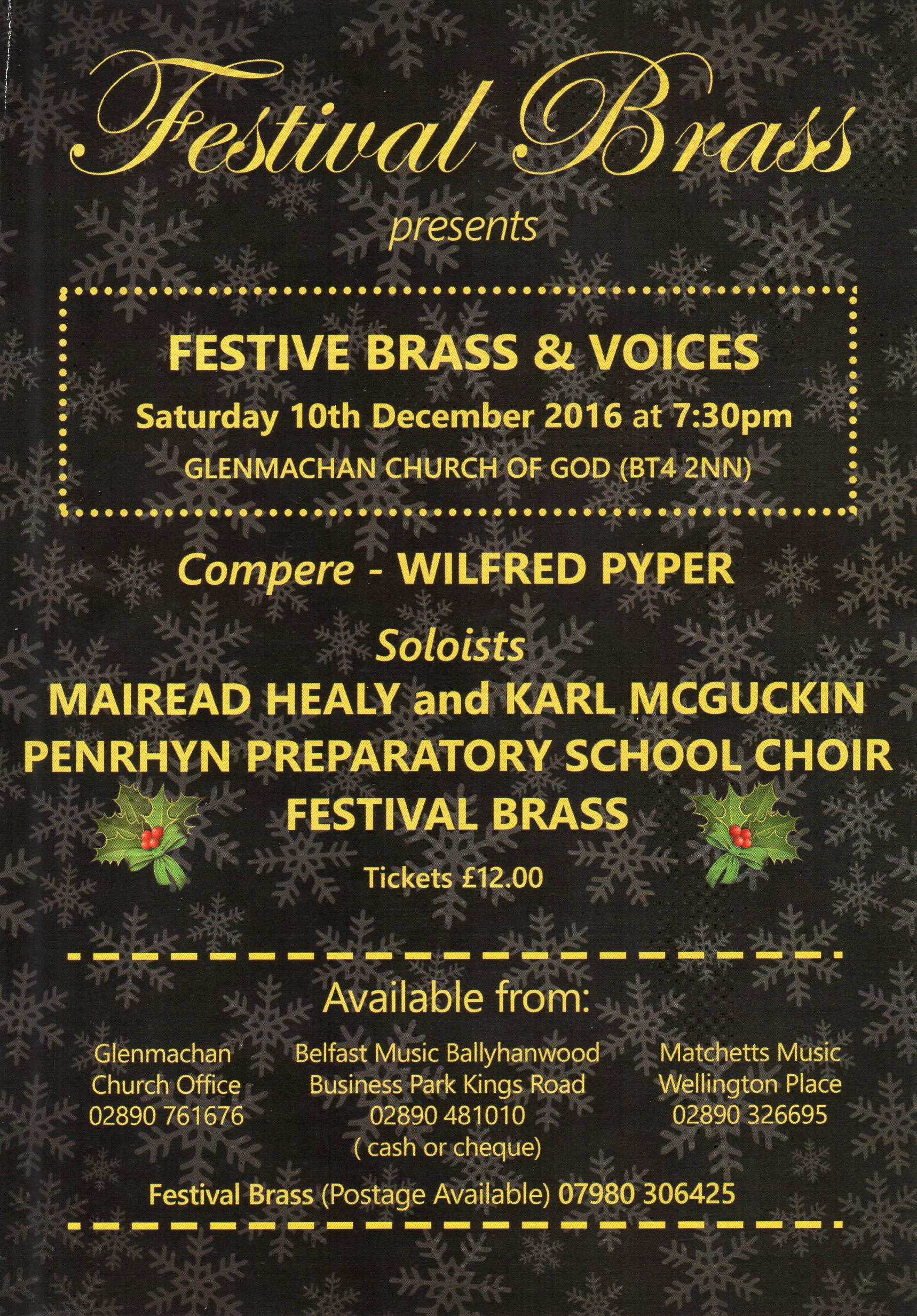 to perform at music festivals in Spain on a number of occasions, as well as on a Mediterranean Sea cruise.
Future concerts
Some of the concerts for 2016 are detailed below and on our events page. We look forward to meeting our friends who regularly attend our concerts, as well as some new friends.
Saturday 10th December 2016, at Glenmachan Church of God, Belfast - 'Festive Brass and Voices'.
Recent concerts
Saturday 15th October 2016, at Glenmachan Church of God, Belfast 'Stage and Screen'.
Festival Brass, along with soloists Ceara Grehan and Aaron Kavanagh, Little Flower Girls Schools choir and compere Wilie Pyper, celebrated the music of stage and screen. Band items included favourites from the small screen like 'Hawaii 5 O' and the big screen like 'The Magnificent 7'.
Tenor horn soloist Fraser Ramsey gave us a sublime rendition of 'Over the Rainbow' from 'The Wizard of Oz'. Whilst the trombone section of Steven Cairns, Stuart Adair and Dessie Trousedale performed 'I Will Follow Him' from 'Sister Act' without a habit or wimple in sight.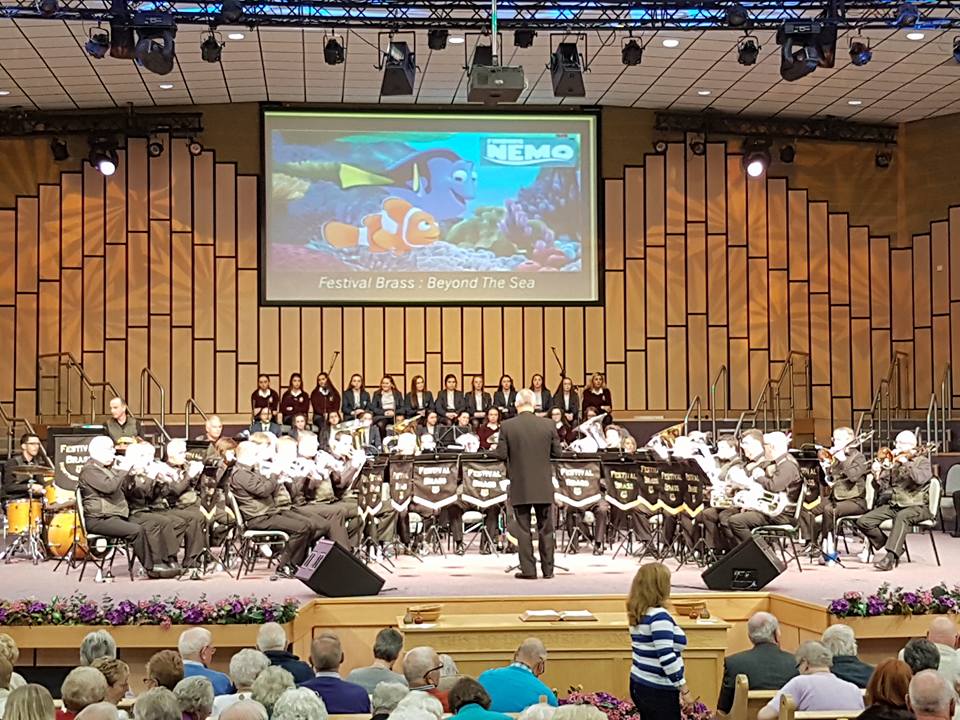 Festival Brass on Facebook
Festival Brass is also embracing the latest social networking; to visit our Facebook page please click here.
Festival Brass performing during their latest Stage and Screen concert.